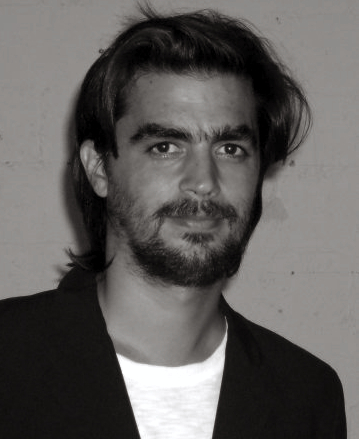 Jorge Variego was born in Rosario, Argentina. He is a former Fulbright Scholar and is currently on the Music Theory/Composition faculty at the University of Tennessee, Knoxville.
Actively involved with technology in sound and music, Jorge has been a pioneer in the field of interactive computer music, having created and performed a great deal of works for clarinet and electronics in the US, Europe and South America. He participated in many international music festivals such as MATA, SEAMUS, EMS, Sonoimagenes, Holland Festival, Festival de Jazz de Vigo, Via Stellae, ICMC, Big Ears and can be heard on many CDs, including his most recent solo releases Necessity (Albany Records) and Regress (CMMAS).
He was resident artist at the CMMAS, in Mexico, were he recorded the material for his CD Regress, fully dedicated to new music for clarinet and electronic media by Argentine composers. In June 2013, he was resident artist at the Visby Centre for Composers, in Sweden, where he composed a new work commissioned by the Berner Musikkollegium. In July 2014 he premiered a new work for bass clarinet and orchestra commissioned by the Symphonic Orchestra of Rosario, in Argentina. Most recently, he presented new works in Switzerland, Spain, the Netherlands and Australia. He received honorable mention in the American Prize in composition and was finalist in the SIME Electroacoustic Music Composition Competition.
In 2017, the University of Quilmes, in Argentina, will publish his book on algorithmic composition as part of his collection of publications of Art and Sciences. This new publication will be presented at the Universidad Autónoma de Madrid in May 2018. He has been reviewer for the Fanfare magazine and juried the 2017 edition of the Undergraduate Awards international research competition. Mr. Variego has also served as a adjudicator for Seamus, SCI and Leonardo.
He is the founder director of the UT Electroacoustic Ensemble, a student group dedicated to free improvisation with electronic media, co-director of the UT Contemporary Music Festival, and co-directed the 2016 Nacusa-SCI Snapshot conferences at UT. His commission agenda includes upcoming works for the Indiana University guitar ensemble, the Orchester Liestal and Mr. Dieter Hennings.
In May 2017 he was named Mentor of the year in the College of Fine Arts and Sciences, Performing Arts division at the University of Tennessee.
(extracto de la pieza
For saxophone and piano
)